The lion king is clearly well beloved. Whether it is the animated disney classic or the live action version, we all have our favourite characters.
Familiarise yourself with the characters once again with the Lion King version of word search, scramble and crossword puzzle.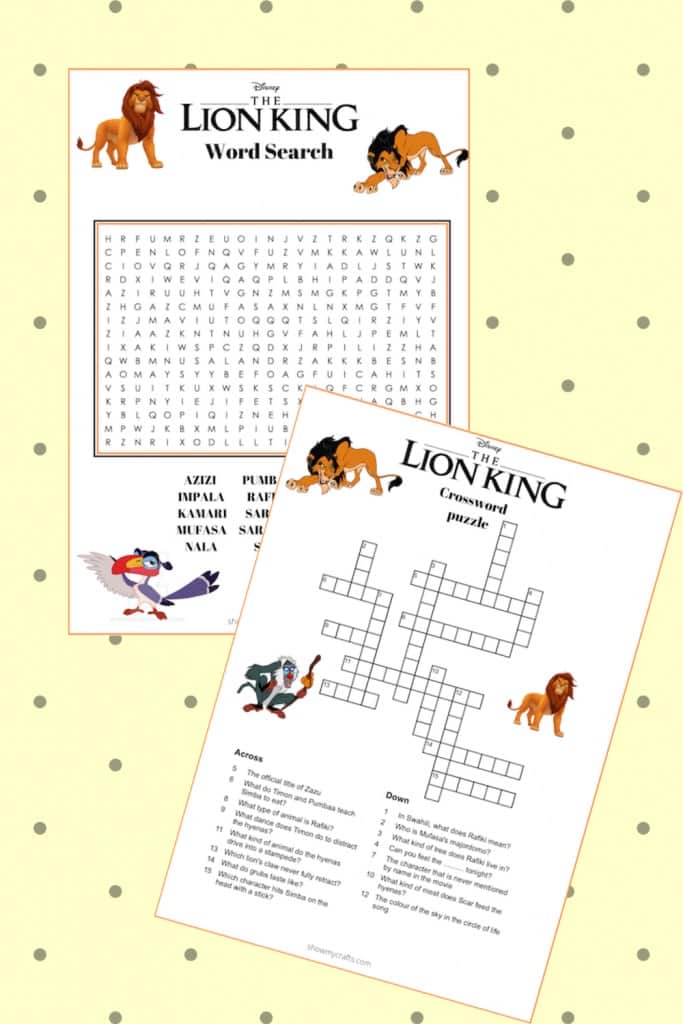 Lion King Word Search
Find your favourite or not so favourite main lion king characters.
Lion King Word Scramble
How about you challenge yourself with a lion king themed word scramble. Some are obvious and others are not so obvious.
Lion King Crossword Puzzle
Try to complete this lion king crossword puzzle using the hints given.