Christmas wreath are one of the traditional of decorating for christmas so here is a way to get the kids involved. Even the little ones.
This christmas wreath colouring craft is an easy christmas craft that involves colouring and cutting.
This easy paper craft has a coloured and non coloured version of the christmas wreath. It also comes with template of christmas accessories that can be cut and glued to the wreath.
The kids can express creativity by colouring the christmas. It is especially an idea christmas craft for preschool and kindergarten age kids as this christmas wreath craft has a large area and objects to colour in.
The kids also get to practice cutting skills by cutting the wreath and paper christmas ornaments. Supervision might be needed depending on the age of the kid.
You may also simply print out the coloured version if there is no colouring activity to be done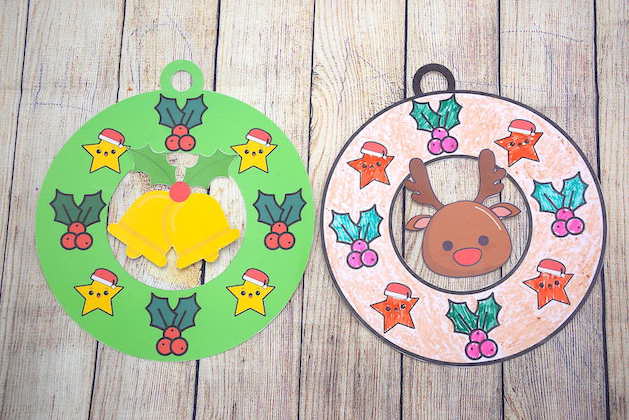 Printable Christmas Wreath Colouring Craft
Material needed
Printable wreath and accessories template.
2 x A4 paper (card stock preferably)
Glue
Scissors
Crayons or markers
Instructions
Print out the christmas wreath and accessories template.
If you printed the non coloured version of the template. This is the time to have the kids to the colouring.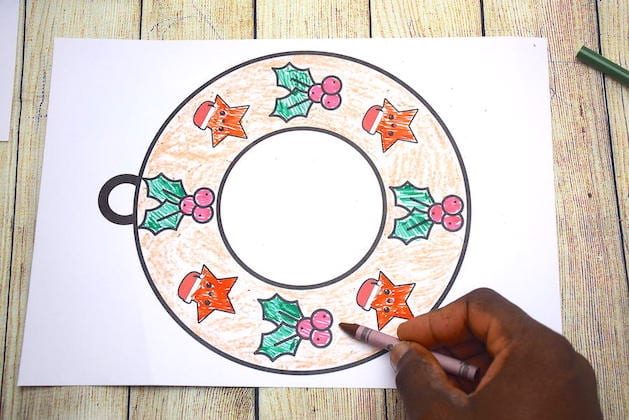 Now cut the wreath and the hole in the middle. Also cut a hole at the top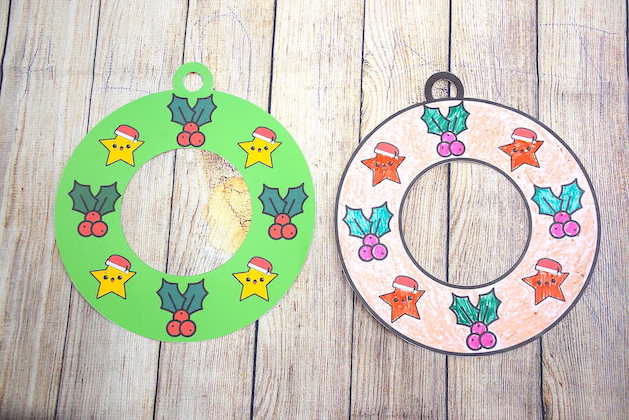 Still cutting, cut the accessory of choice to be glued on to the wreath.
Apply glue to the top part of the accessory that you have just cut out
Stick it on the christmas wreath. Make sure it is fairly centred.
Hang on your wall, on the door or front facing a window.
You may use a glue dot so it sticks easily to any surface and also easily removable without any damage.
Another christmas wreath craft you can try your hands on is the paper plate christmas wreath
Download the free template here