A handmade new year pop up card is a creative way to ring in the new year. This is a great craft to make and gift to family and friends.
This simple paper craft is quite simple to make.
New year crafts activities should be fairly easy as the kids have barely recovered from all the christmas crafts and decorations that have been made during the festive period.
Paper folding and cutting a few paper strips is all that is required. A circle cutter would be very useful for this new year pop up card. If you don't have one, you may use scissors to cut out the circles
Materials needed
3 Card stock paper (different colours)
Circle cutter
Scissors
Glue stick
Hole punch (optional)
How to make a New year pop up card
Fold an A4 yardstick paper in half. Then cut 8 equal slits 2.5cm in length.
Fold down and crease 2nd, 4th, 6th and 8th section.  Then open up the card fluffing out the folded sections.
The card should have the four sections popping up out when opened and folded when closed.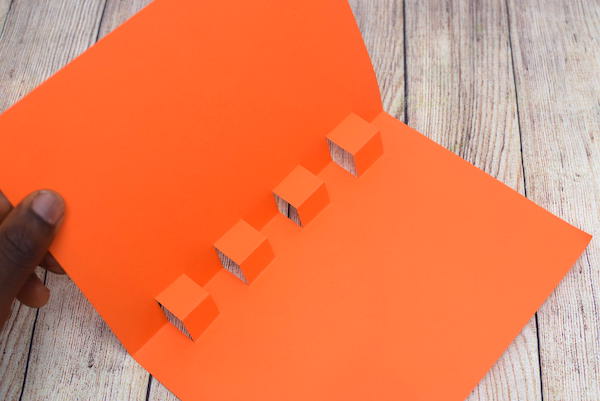 Cut five 2.5cm sized circles and four 4cm sized circles. Chose a colour different to the card. You may write your message on the cut circles. In this craft, "Happy 2021".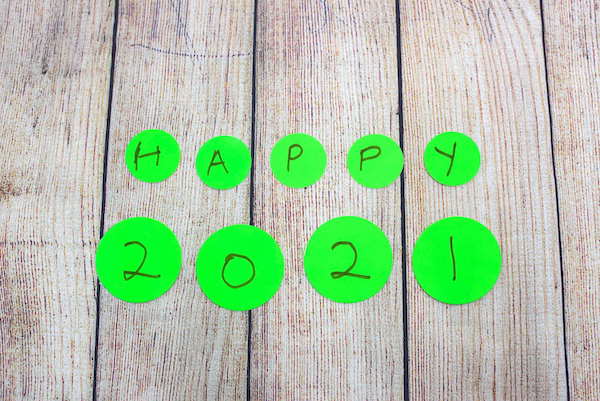 Cut tiny 2cm paper strips.
Using the glue stick, form a chain by gluing the circles and strips.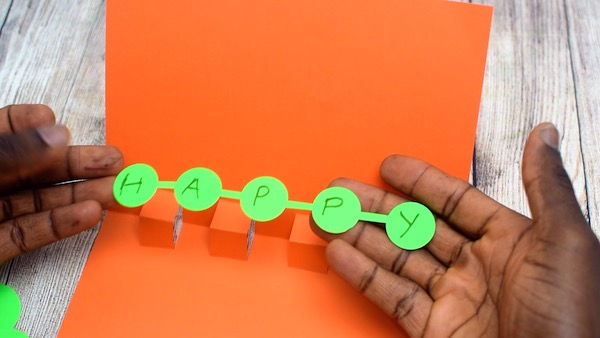 Cut 4 strips 6cm long and 0.6cm wide.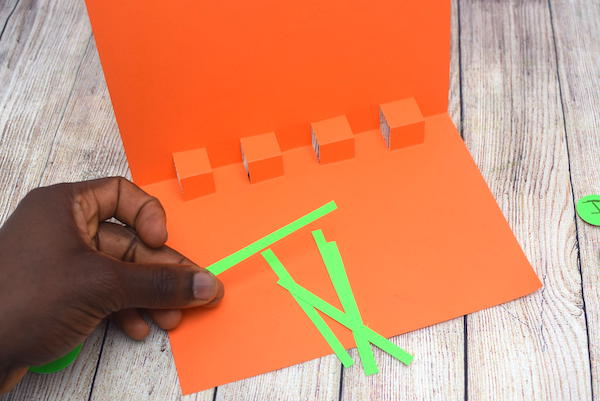 Glue each strip to the base of each section.
Now glue the paper chain to top of the four strips.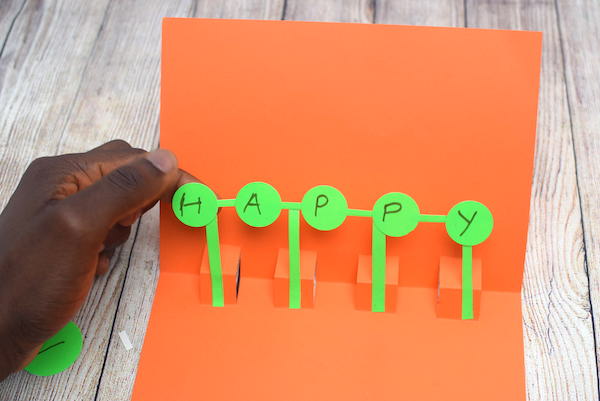 Take the four bigger circles and glue to the base of each section. Make sure it is glued firmly in the centre of the four sections.
Take different coloured A4 card stock paper and fold in half. Insert your orange coloured card and glue together on both sides.
Decorate the front of the card with paper shapes of your choosing. Add craft gems, stickers etc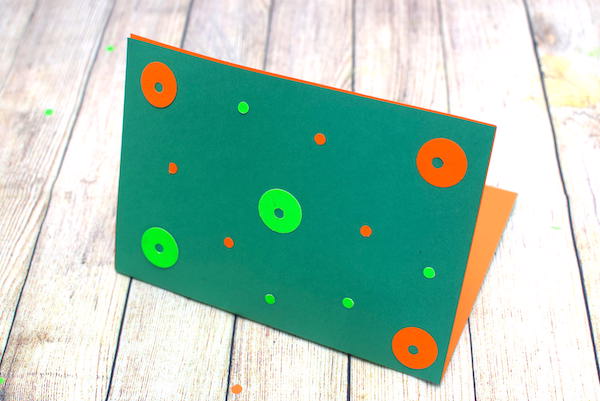 Decorate the insides as simply or elaborately as you please.
Click here for more greeting cards craft for kids