Printable Christmas Tree Accessories
Decorate the Christmas tree with the kids with printable Christmas tree ornaments. There are many options to hang on the christmas tree including Santa Claus, reindeer, christmas bells, candy cane and more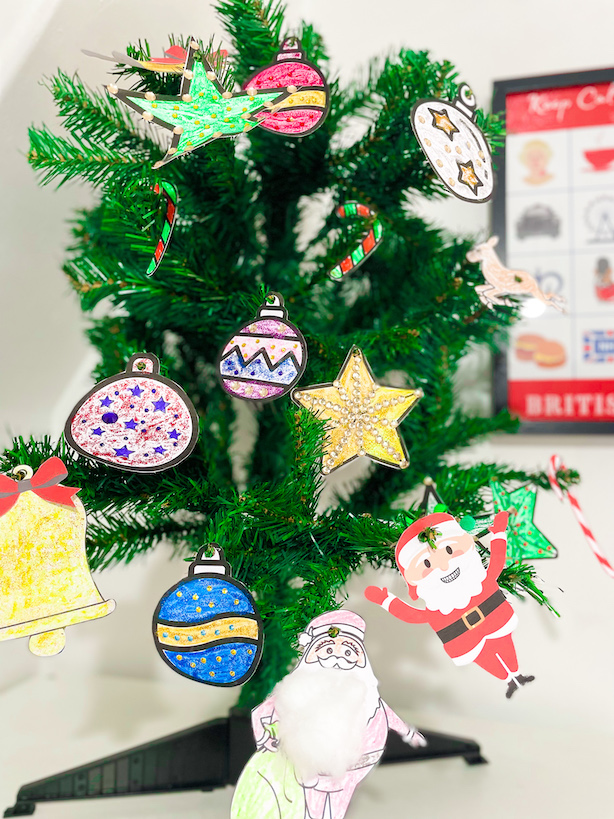 There is more than enough to keep the kids busy. You will need to print, cut, colour, paint, decorate and finally hang your printable paper christmas ornaments on the Christmas tree.
Materials you will need 
A4 white card stock paper
Hole punch
Glue stick
Crayon/Marker/Colour pencils
Glitter glue
Scissors
Craft stones, buttons, Ribbons, Mini Pom poms  (anything to decorate your ornaments with)
To Make Your Paper Christmas Ornaments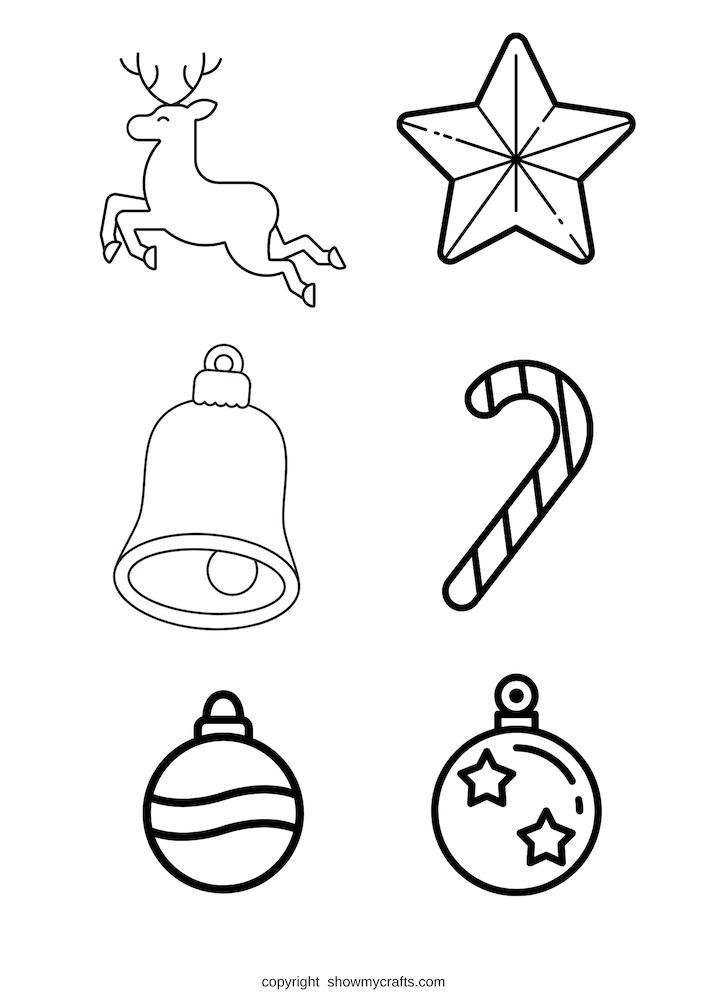 Print out the free paper christmas ornaments .
Using a pair of scissors, cut out the ornaments from the templates.
Colour in christmas ornaments using either markers, crayons or coloured pencils.
Paint on the coloured ornaments with glitter glue of the same colour.
Then decorate your ornaments with buttons, ribbons, craft stones etc
Have fun using craft stones to decorate your paper christmas tree stars. Use craft stones of different colours and sizes
Not forgetting your printable christmas tree baubles.