How to Make Paper Chick
This paper chick is a very simple and straightforward easter craft for kids.
It is also great if you are looking for Easter craft ideas for decoration.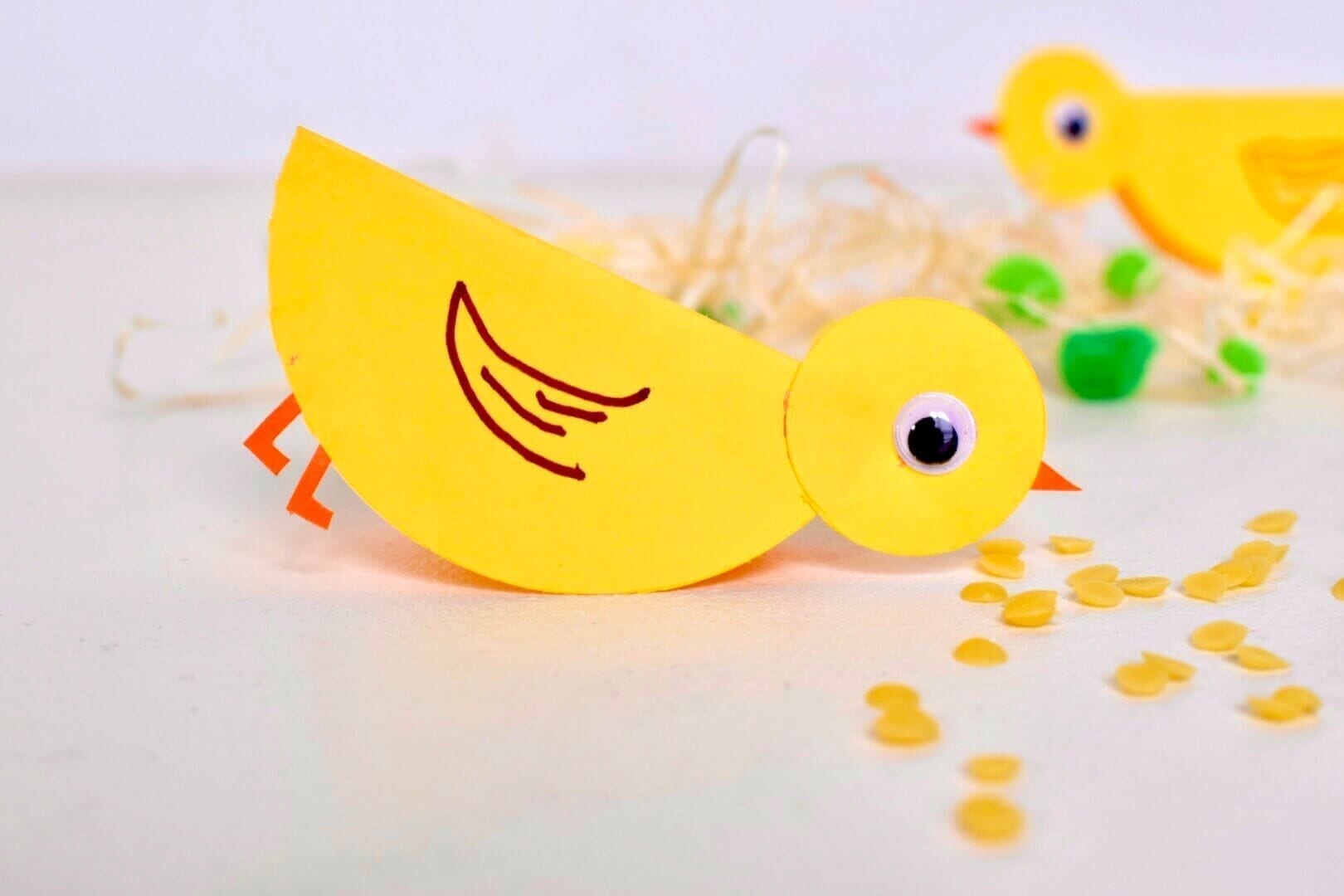 Toddlers and preschoolers will especially love this one as it is just the right size and you will love it because there is very minimal mess involved.
This paper chick craft could easily be done at home or in the classroom as Easter activities for kids.
Materials need to make a Paper Chick
You will need
Yellow card stock paper
Orange paper
Scissors
Glue
Wiggly eyes
How to make a Paper Chick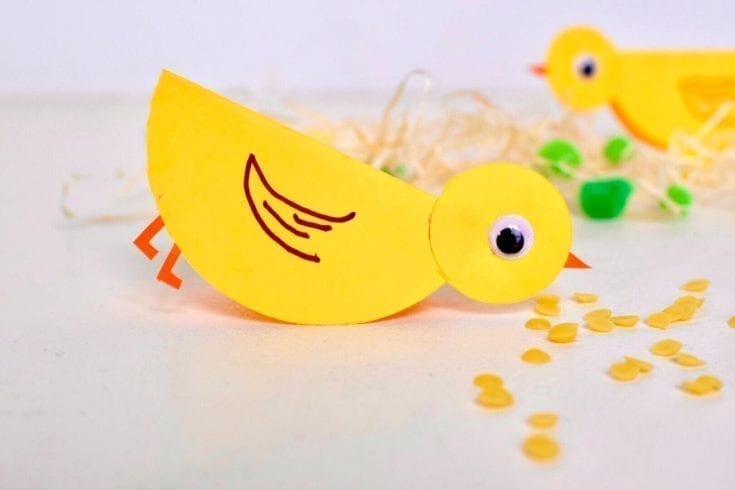 This paper chick is a simple paper craft for kids to get into especially if you are looking easter crafts or fun crafts for kids without any mess.

Prep Time 3 minutes

Active Time 7 minutes

Total Time 10 minutes

Difficulty Easy
Materials
Yellow card stock paper 
Orange paper
Glue
Wiggly eyes
Tools
Instructions
Cut out two circles on a yellow paper. One 8cm circle for the body and a 3cm circle for the head.

Take the 8cm circle and fold it in half
Take the 3cm circle and glue it to the semi circle. Make sure the curved side is facing down.
Cut a small triangle in an orange colour and glue on the other side of the head.
Cut two tiny L shapes for the legs and glue on the inside.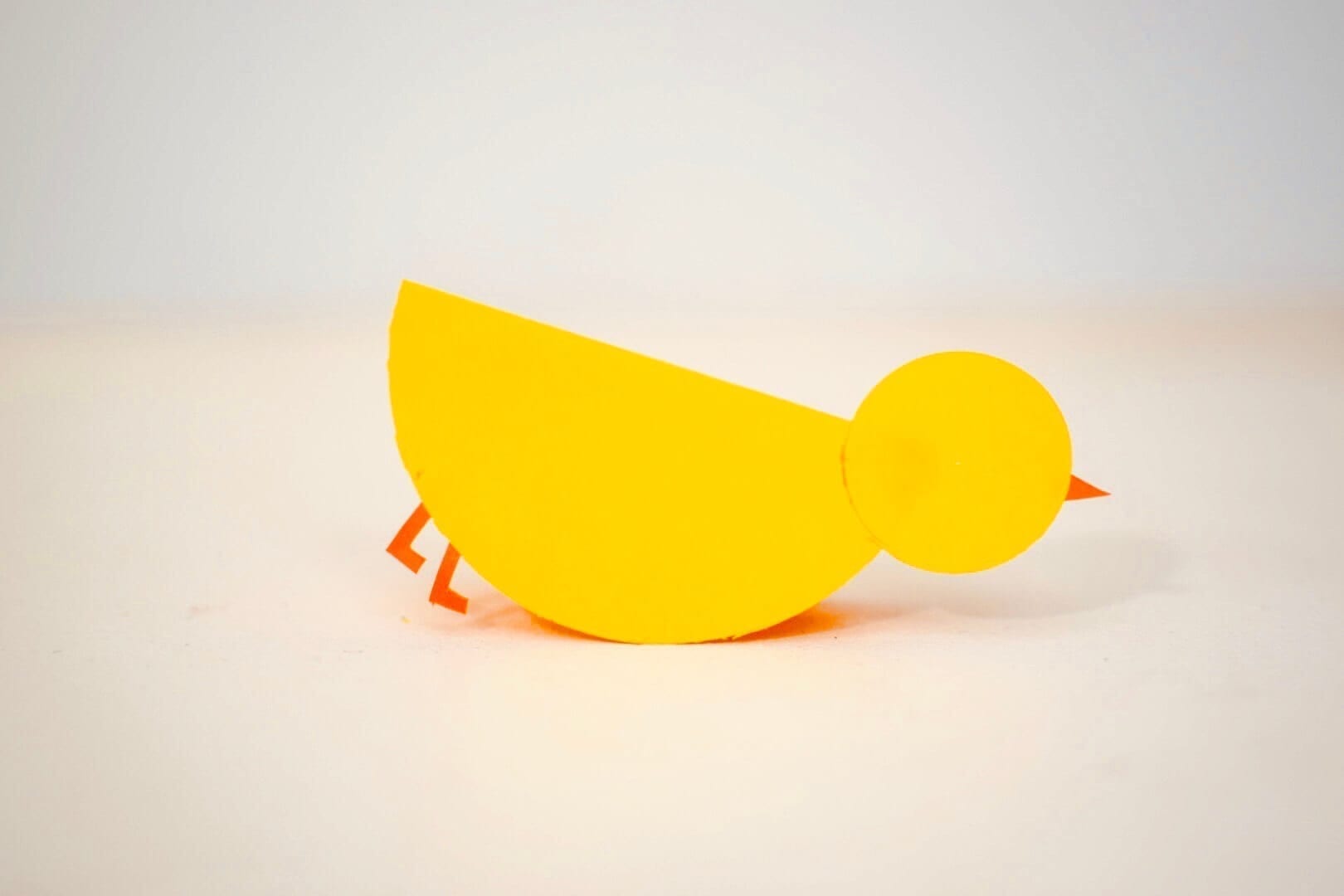 Glue on the wiggly eyes.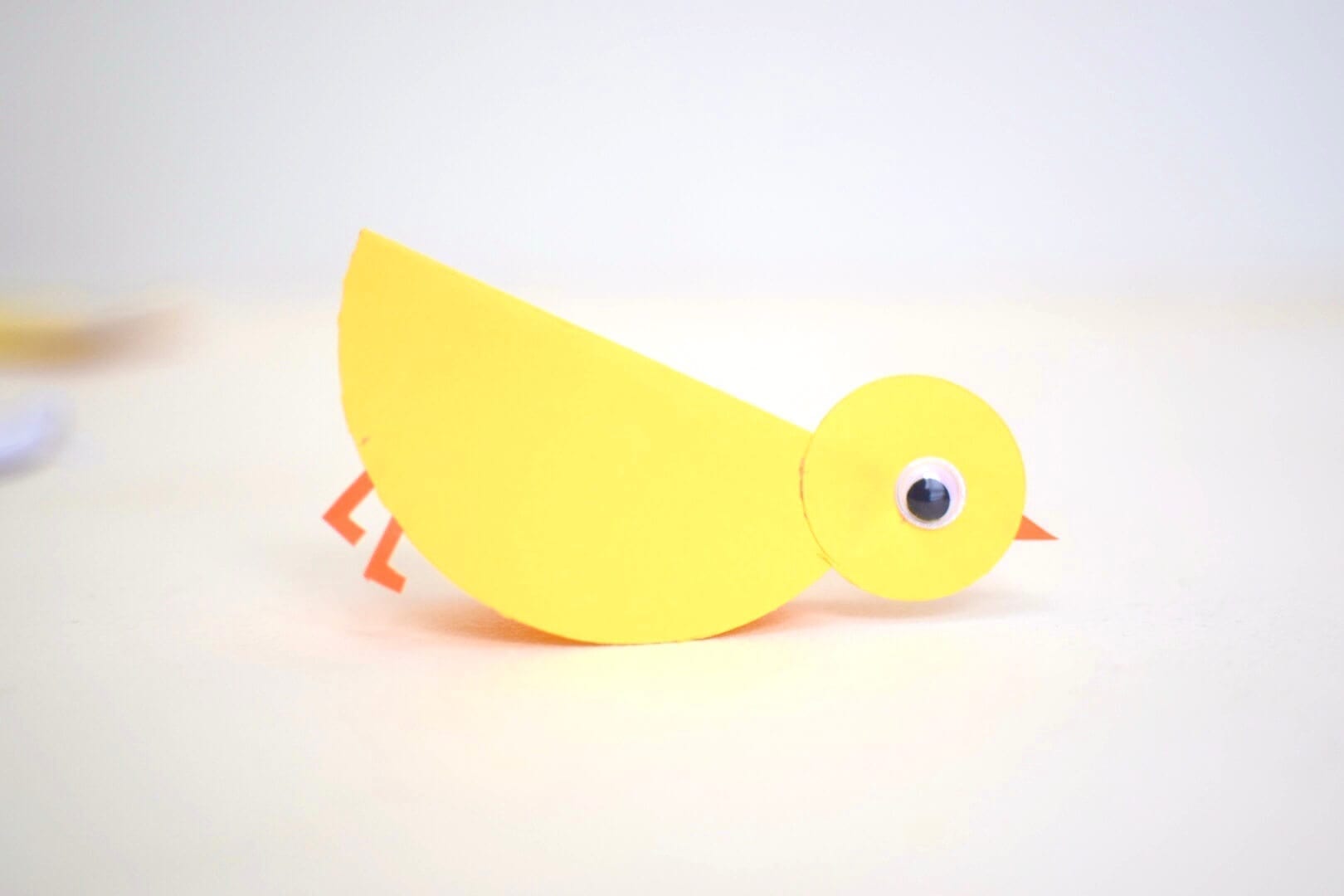 Using a marker, draw on feathers. Hey! You have made a paper chick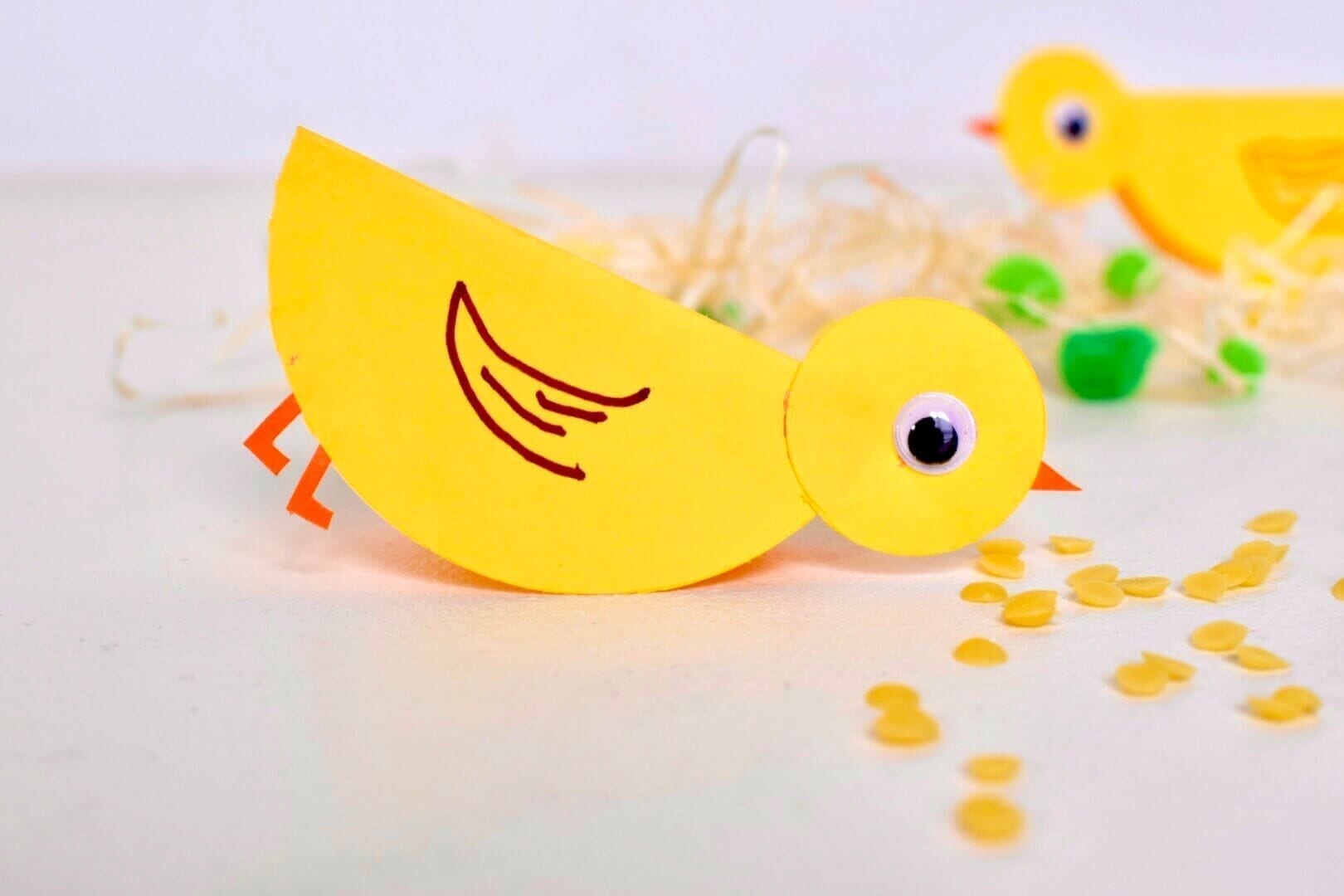 Notes
If you dont have wiggly eyes, you can just draw it on using a marker
Here are some kids paper craft ideas