Paper Sunflowers
You can enliven your living space with paper sunflowers. They are easy to make and great crafting exercise you can do with kids.
This method requires cut a lot of paper off a printed template so may require the presence of a grown up
The materials or equipment that are needed to make paper sunflowers include
Yellow paper
Brown paper
Dowelling rod or wooden skewers
Glue
Scissors
Green acrylic paint
Coloring brush
Print templates from the free resource library
How to make paper sunflowers.
Cut out of the brown paper, circles that are 7.5cm in diameter. If you don't have brown paper, you may print out brown coloured circles on a white paper and cut them out.
Print the templates for the yellow sunflower petal and green leaves. Cut out the leaves using a pair of scissors.
Colour the dowelling rods or wooden skewers with the green acrylic paint and let them dry
Glue the green leaves quite sparsely on the dowelling rod
Take a brown paper circle and start glueing the end of the petals to the back. Ensure the petals overlap each other slightly.
When the petals have completely covered the brown circle paper, take the leaf adorned dowelling rod and hot glue the sunflower head at the back.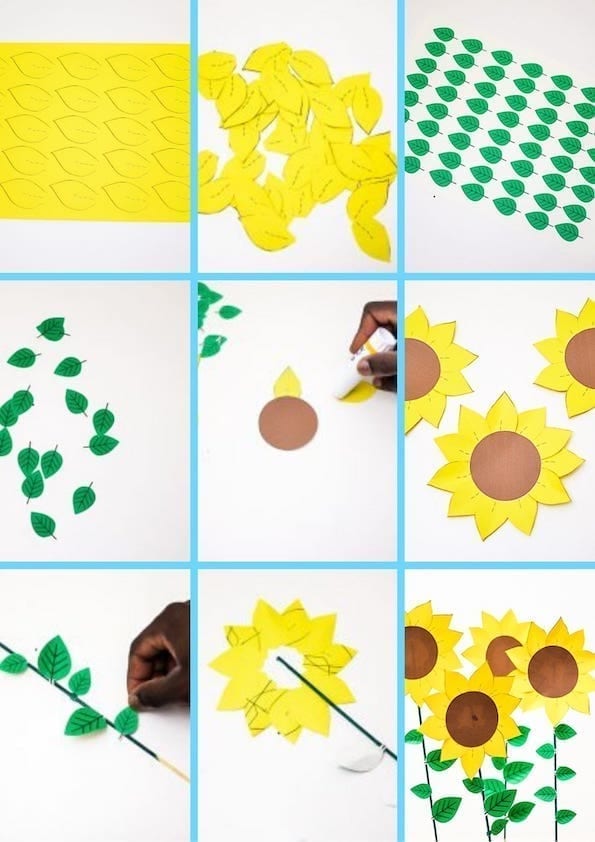 Crafting Tips
Keep the crafting theme going by pairing with a paper mache vase
Cut little bits of crepe paper and glue them on the brown card for an even authentic look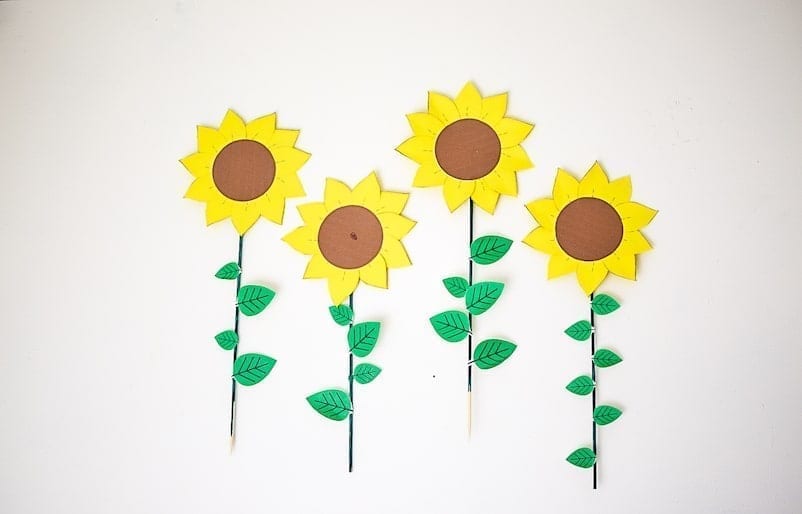 Share or pin this project
More paper craft projects