A paper weave greeting card is a simple DIY greetings card idea.
It suits any occasion and suitable as Birthday cards, Easter cards and even Thank you cards.
The paper weave technique on the front is very easy to do so is suitable for all levels
The front of the card can be  designed whichever way you want
Materials Needed
Paper trimmer
A4 Card stock paper (Various colours)
Glue
Craft Jewel or Gem stones
Marker or felt pen
DIY Paper Weave Greetings Card
Horizontally fold an A4 card stock paper in half
Using the paper trimmer, cut 1cm wide strips from different coloured paper.
Take the strips to be laid vertically and trim them to the length of the card from the top to the bottom
Do the same to strips to be laid horizontally ensuring they are equal length from the left to the right.
Glue the vertical strips at the top.
Glue the horizontal strips to the left side of the card
Weave the horizontal and vertical strips and glue the ends of the strips
Glue the craft gems on the card
Using a marker, write what you want on the front as well as the inside of the card.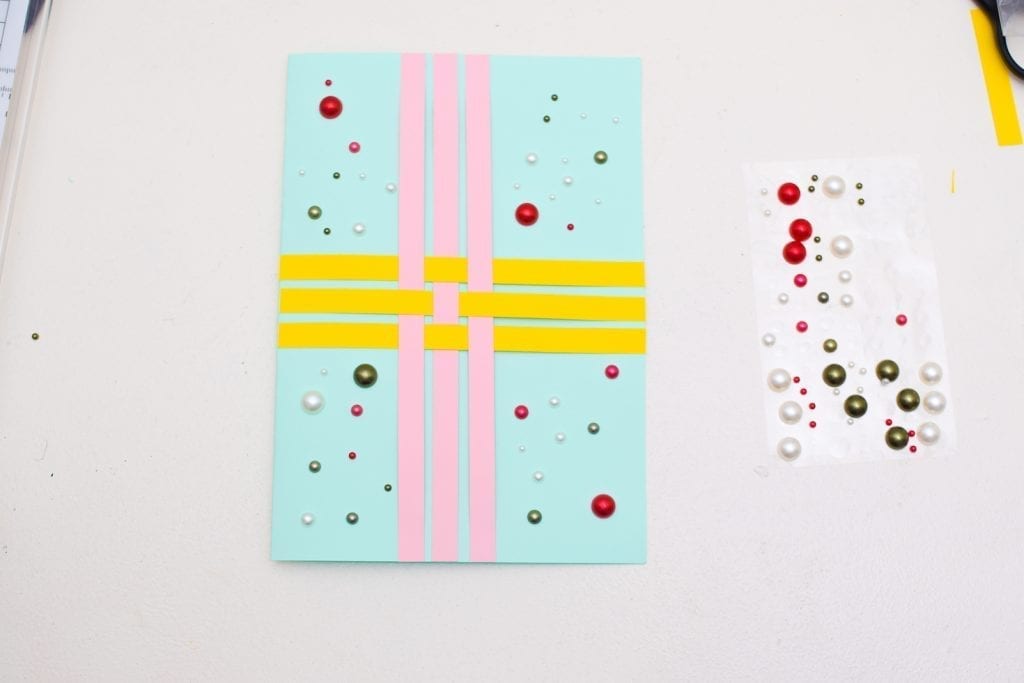 Check out this Christmas tree card tutorial
Follow on social media