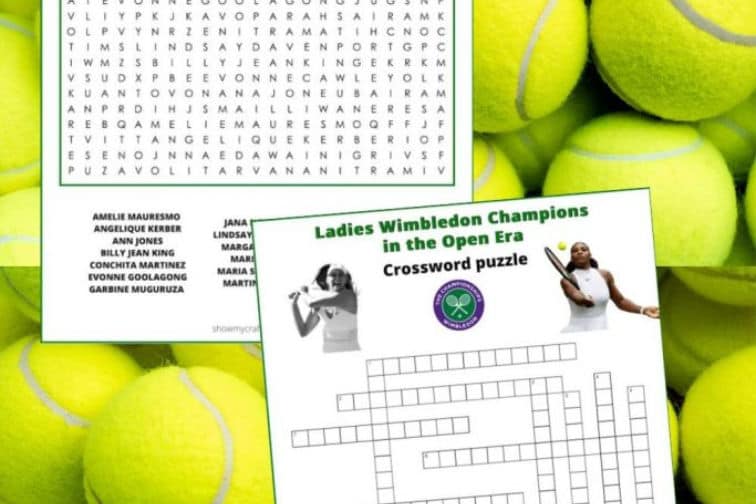 Enjoy these tennis word puzzles. These are great for tennis fans. Print a few of these out as fun activities for tennis themed parties. Also fun to do with friends during grand slam season.
Wimbledon Crossword Puzzle and Word Search
Challenge your knowledge of the oldest tennis tournament in the world. The crossword puzzles range from the ladies and gentlemen layers, history of the wimbledon tournament to fun facts about the tournament.